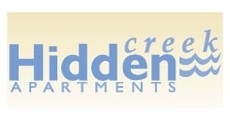 Your Review
Submit a Review

Resident Reviews
|

Recommended: Yes
Thank you for taking the time out to complete a review of Hidden Creek Apartments!
|Recommended: Yes
Love it — Get place to live
Thank you for taking the time out to review Hidden Creek Apartments!
|Recommended: YesSo far its been a great place to live — Quite, with the exception of all the motorcycles and loud cars going up Rt 30. Hard to keep windows open. Everyone is friendly, people stop and talk to you and are very polite. Parking is not the greatest. If your not home early you wont get a spot, and end up in visitors. Sometimes visitors park in resident spots. Laundry in super convenient. Overall, its a great place so far
|Recommended: YesI have no problems whatsoever. — It's nice living here. If I need something down or fixed they are right on top of it. The office personal are very good at what they do. Enjoy living here. Grounds clean, snow removed on time, steps shoveled in a timely manner and salted. I have been here for 5 years now, and will sign another lease.
|Recommended: YesGood response to maintenance issues — Office staff has always been responsive
|Recommended: YesI love it here. — My only complaint is you can hear the noise from people walking upstairs.It sounds like a herd of elephants. LOL.The walls are thin.
|Recommended: YesProperty is old — I would tell them that the property is old and the carpet in the halls need to be cleaned, the fitness center is old and out dated. Also people have dogs on the property that are way to big .
|Recommended: Yes👍🏾👍🏾👍🏾👍🏾 — It's Ok
|Recommended: YesVery clean, and friendly — It's a nice friendly community to live in. Everyone says hello there's always new opportunities to win prizes from the office.
|Recommended: YesIt's well kept and homey. — It's a great place to live regardless of age or style. It's in a good, clean area with a lot of friendly people.
|Recommended: YesThe enviornment — What I like about living at this property is the enviornment. It's well-keeped and it's not noisy.
|Recommended: YesVery clean and friend people — That my building is quiet and the neighbors are respectful.
|Recommended: NoHidden Creek Apartments Review — These apartments are nice to live in, but they do have their issues. The employees in the leasing office always have an attitude. Laura is the only one who seems like she likes to help the people coming in. Expect to hear your neighbors business unless they are whispering. Maintenance is overall on top of things. If you want a close parking spot, you have to get there early in the day otherwise you'd be parking in visitors parking.
|Recommended: YesGreat Place to live — moved in since October of 2019 everyone has been good to meet. The office staff is professional. The maintenance crew comes out in a timely matter. Neighbors are friendly. Overall its pretty quite
|Recommended: YesExcellent — It's very peaceful and quite.