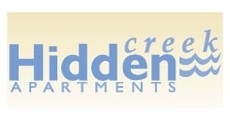 Your Review
Submit a Review

Resident Reviews
|Recommended: NoMaintenance Property Staff — It's a very quiet community and pleasant neighbors, but the inside of the buildings need updates as far as fresh paint and new carpeting and new washer and dryer units. Maintenance never responds in a timely fashion with work orders I've had multiple issues with refrigerators not getting cold and losing food as well as issues with toliet running and putting in multiple work orders before it was taken care of , and rent increases when there hasn't been any updates provided to residents. I feel that the leasing office should be more prompt in handling the needs of the tenants of Hidden Creek Apartments. If rent is given on time and paid within the grace period, I feel that they should be held to a standard of being more professional with making sure their tenants are comfortable with their living quarters and knowing that things will be done in a decent time frame.
|Recommended: Yes
Lack of maintenance — quite apartment but the apartment lack maintenance. they need to work on their maintenance.
Thank you for the review! We will continue to work on our staff and try to provide a better service to our residents!
|Recommended: YesHidden Jewel — Very amazing simple dream life style living. Everything you could want in an apartment for a reasonable price. They make you feel as though you are family from the moment you enter.
|Recommended: YesI love the apartment — It's cozy, I feel safe, The office and workers care about the residents, it's clean and well kept up with, reasonably priced and nicely updated.
|Recommended: YesVery nice place to live. i have very few problems with anything — i enjoy living here. I like that there is a Gym, a Pool, a kids Park and paths to walk. overall, this is a safe and comfortable place to live
|Recommended: YesGood — n a
|Recommended: YesNA — NA
|Recommended: YesGood quality of living — I have fund a home away from home. It is my first experience renting as I relocate from PR to IN. Hidden Creek has make me and my family feel save and comfortable. Thank You
|Recommended: YesExceptional Service — The team has prompted me with more than enough information to assist me in my decision making process.
|Recommended: YesHidden Creek was my favorite place to live — This was honestly the best experience I have had with an apartment complex. The staff is friendly, professional, and always reachable. Also, the facilities are well-maintained overall. I didn't have one negative experience while living here
|Recommended: YesOverall Good — There are a couple things that I get upset about 1 sometimes it sounds as though there are elephants above me. They are extremely loud at times and don't feel like very considerate of who is below. 2 Snow removal is not good. Last year when we had a snow storm, people had to park on the street b c spaces were not clean and they came through once and that was it. And then I got blocked in and had to shovel my space out. If you had a spot in one of the garages forget it b c you as well had to shovel out. 3 Lastly, I have had several packages get returned to the sender b c they could not get into my building to deliver my package. Packages have been left outside b c of this as well. Feel like there has to be a better system or way to deliver packages. 4 I have lived here for almost 5 years and every year my rent goes up. With that being said, the premises are always kept up and clean. Inside buildings are kept up. The couple maintenance issues I had they were addressed promptly. Staff in the front office have always been great and understanding.
|Recommended: YesWe are long term residents — We've lived here for more than 10 years and love it
|Recommended: YesI think that the property is very peaceful. — It is a great place for families and it is very quiet.
|Recommended: YesApartment needs to Update their appliances — I've lived here since 2016 and I honestly love it. It has everything I need, available parking, affordable garage for the winter, and they are pet-friendly to all types of dog. I especially love it for its quietness and very family friendly environment.
The views and opinions expressed herein are solely those of the original authors and other contributors. These views do not reflect the views of "Hidden Creek", its owners, managers, agents, employees or content providers. No representation or warranty, express or implied, is made or given by "Hidden Creek", its owners, managers, agents, employees or content providers regarding safety, accuracy, completeness or suitability of the information or material expressed herein for any particular purpose